Varieties

Pinot Noir:
Freedom Hill first planted Pinot Noir in 1982.  Original plantings of Pinot Noir were victim to phyloxorea however their fruit set the stage for the charisma and quality of the grape from this vineyard. Freedom Hill began replanting its Pinot Noir fields in 1998 to resistant rootstocks. Today, 77% of the vineyard is established Pinot Noir.
Clones planted are Pommard, Wadensville, Coury, 115, 667, and 777. Wineries repeatedly note that Freedom Hill fruit is one of the most powerful examples of Pinot Noir in the state.  The wines are described as possessing an intense purity of fruit with a strong core of black cherry, plum, blackberry, and the scent of fresh turned earth.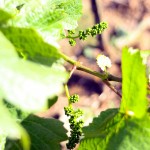 Chardonnay:
Freedom Hill began planting Chardonnay in 1984 with the California 108 clone.  Since that time all Chardonnay has been replanted to Dijon clones.  The Dijon clones ripen much earlier achieving optimal ripeness in our cool Oregon climate.  We remain excited about the prospects of world class Chardonnay and currently have 14 acres planted.  Principal clone is 76 with some 95 and 548. Freedom Hill Chardonnay has a Burgundian texture and fragrant flavors ranging from spice like to sweet fruit and lemon as well as mineral component.
Pinot Blanc:
Pinot Blanc is a mutation of Pinot Noir.  Freedom Hill has six acres of true Pinot Blanc vines planted in 1994, 2007, 2008 and 2012.  The first plantings in the state were Melon de Bourgogne, the grape of Muscadet not Pinot Blanc.  The fruit is tasty with hints of honeysuckle, citrus and green apples or grapefruits.  The grape like Pinot Noir shows true to the vintage.  Pinot Blanc at Freedom Hill is grown on a Geneva Double Curtain trellis.
Tempranillo:
Dan wanted to look out his window on the North side of the house and see something different…so he planted one acre of Tempranillo in 2012.  We are anxious to explore this relatively new variety to Oregon.  Tempranillo is late ripening for the Willamette Valley Italian varietal that produces bold and flavorful red wines.